Roofline Installers Oxford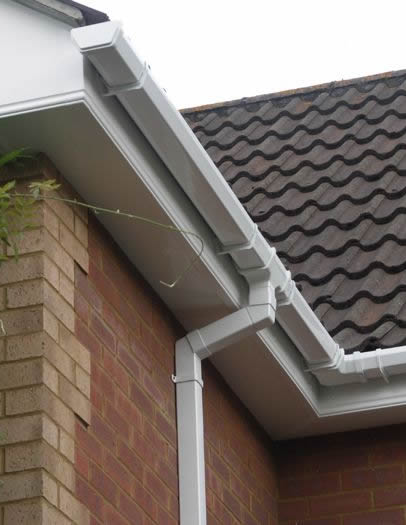 There are many persons and companies that claim to be roofline installers but few take the time, care and attention required to perfect a roofline installation that would pass our stringent quality control standards.
Our installation teams are real craftsmen not just 'fitters'
All timber is removed, we do not cover the existing fascias, soffits and bargeboards with thin refurbishment board. We offer a choice of seven designs of fascia board including four with decorative moulded edging. To complete our range, we have 4 different styles of cladding, all of which are not hollow but strong cellular PVC, available in White, Mahogany & Light Oak.
What will it cost?
All of our products are designed & custom made exactly to suit your chosen style & property. We cant give you an accurate price on line before seeing your project but we can give you the following commitments:
Our prices for a like for like product will be very competitive
Our designers are there to help & advise not pressure you into a deal
Our passion for excellence & design ensures we will suggest the best solution for your project not simply to make a sale
We will provide you with a bound quotation, giving you full visibility and control of your options & choices
Our 20 years years experience means that you can be assured that your home will be in very safe hands when installing your new roofline products
Our overall aim is to give the best value for money in the industry