Glass and Mirror Finishes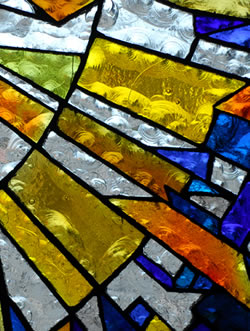 Using specialist machinery, 'raw' glass and mirror can be converted into a variety of finishes.
If you contact us with your requirements, we will be happy to meet both commercial and residential customers requests.
The following provides an introduction into the finishes we can provide:
Bevelling

Bevelling provides a decorative, bordered finish to a piece of glass or mirror and produces an elegant, framed look. The process leaves the glass thinner around the edges whilst the middle portion remains the same thickness as originally required.
Drilling

Glass or mirror can be drilled to provide internal or external cut outs as required.
Painting

Our glass can be back-painted to a colour of your choice in order to produce a personalised splash back. Perfect for kitchens and bathrooms they are a low maintenance, stain resistant, easy clean solution and can withstand high temperatures or a forceful impact without being damaged.
Polishing

As glass specialists our in-house polishing machine not only prevents the edges from being sharp but ensures that they are smooth and have a high-quality finish all round.
Sandblasting

Sandblasting is the process of firing abrasive sand under pressure at glass to roughen its surface to a translucent finish. Using stencils and resists any pattern, design or logo is possible.
Toughening

Glass can be toughened by passing through a furnace that heats it up to a high temperature (approximately 620 degrees c) and then it is cooled rapidly afterwards. Once toughened it is up to five times stronger than regular glass of the same size and if broken it will fragment into small and harmless pieces meeting current British and European safety standards.