Stained Lead Glass Oxford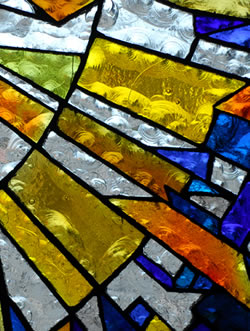 Our aim is to offer the best Stained Lead Glass available in Oxford with professional service and an unbeatable standard of workmanship. We cannot be beaten on reputation, quality and the service we offer. Stained Lead glass is designed and manufactured using traditional techniques and skills.
Our team can help you with your creative vision as this really is a personal choice, we offer a full bespoke service and the choice is endless. Taking into consideration your preferences, we will work with you in creating an ideal Stained Lead Glass creation for your project, completely tailored to your tastes.
We will carry out all design aspects for your project and discuss any modifications and enhancements you may consider for the overall aesthetic, all designs are handcrafted to your specifications.
Features & Benefits
Beautiful and innovative personal designs
Fast and simple installation
Light varieties depending on vitality of colours
Achieve subtle privacy in the comfort of your surrounding
You might also be interested in our glass cutting, textured glass or window glazing