Conservatory in Kidlington, Oxford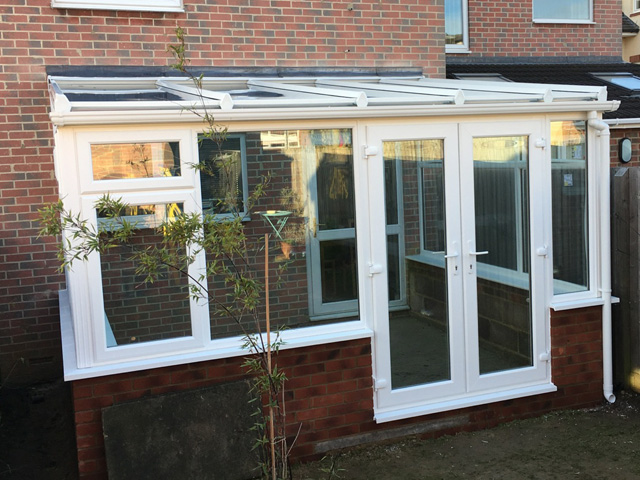 For this project, our client wished to add extra living space to her home and requested that Mcleans Glass design and build a new living space to fulfil her needs. After much deliberation, we were happy to build a conservatory in Kidlington, Oxford, as we felt this was the most appropriate course of action.
We came up with this simple yet elegant lean-to style conservatory which uses the latest in A-rated UPVC frames and French doors. We also added the 'Pilkington Activ self-cleaning glass' roof which will aid with maintenance and solar control, as well as thermal insulation and noise control.
The illustration below demonstrates how this works for not only this conservatory in Kidlington, Oxford, but for anywhere else: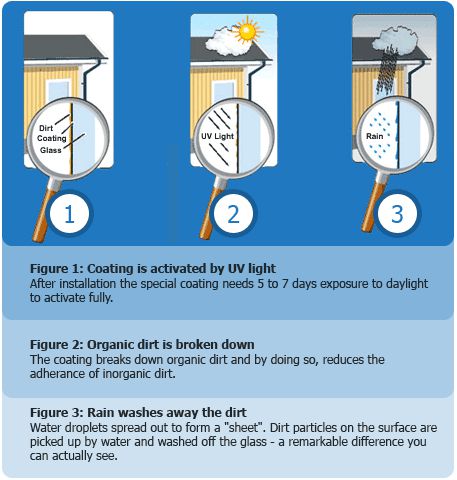 For a relatively small sum, our client has increased the floor space of her home by 12 square meters and she has also created an area to relax in and enjoy the garden all year round. Her installation was also completed in sufficient time and allowed for her to spend a few months adding finishing touches before the warmer weather arrives and she can really enjoy this area.
Building a conservatory in Kidlington, Oxford has helped our client to not only extend her home, but also enhance the appearance and value of the property itself.
If you would also like to extend your home give us a call today to arrange a free consultation with a member of our design team.